Enjoy rollmassage right in the heart of Valga!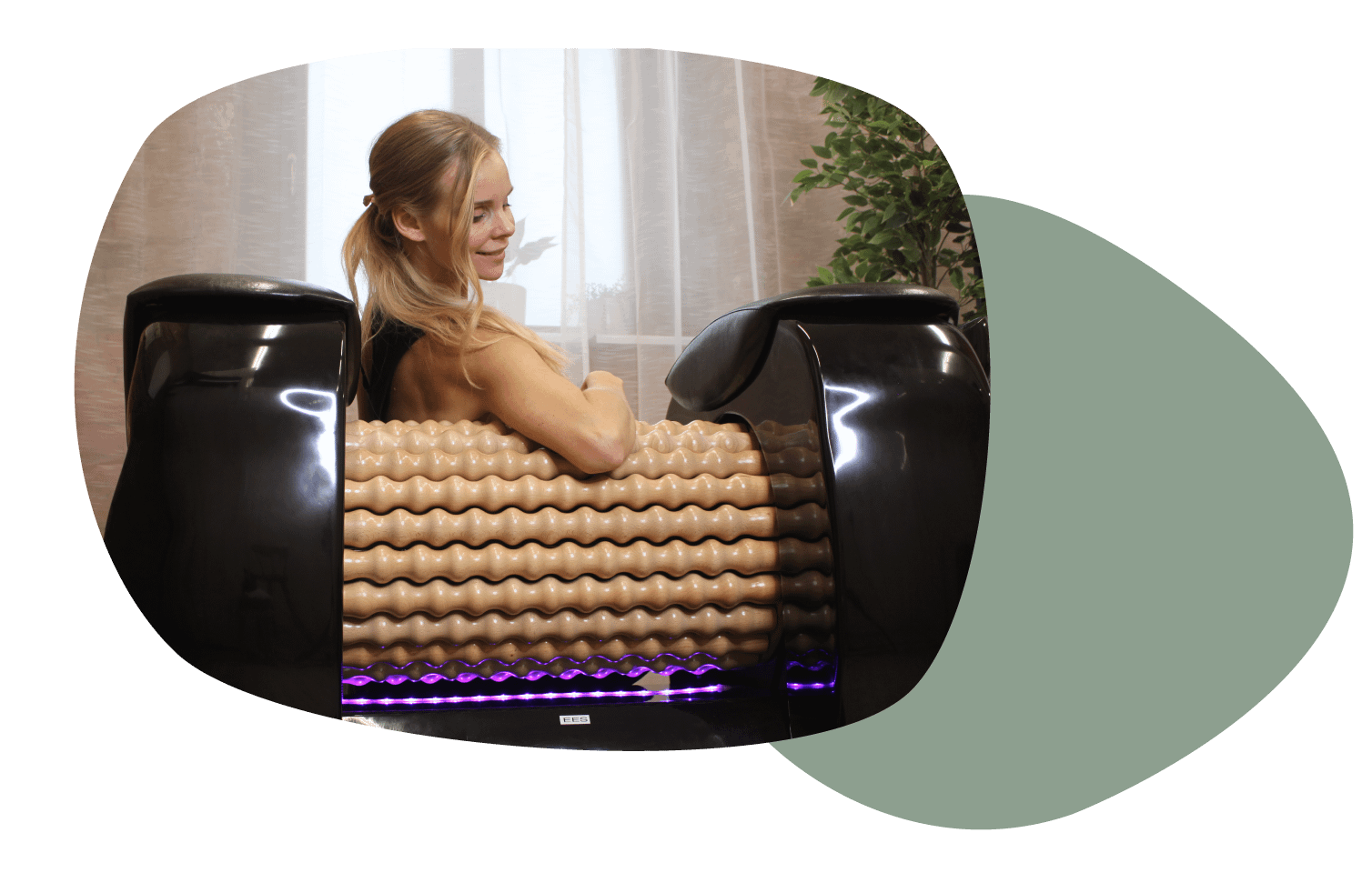 Rollmassage is an increasing trend in Estonia. It is simply because the machine has such a positive effect on many levels to our organism. This historical, yet innovative roller is designed to serve many purposes. To do so, the machine has in addition to the rotating drum also infrared and collagen lamps installed. 
One session takes about an hour with clothing. 
The rollmassage mainly focuses on :
Gift cards available for roll massage 15.-
| Rollmassagers session | |
| --- | --- |
| 1 session | 15 |
| 10 sessions | 130 |
Despite rollmassage´s wide range of benefits, it is forbidden to use the device if You are experiencing any of the symptoms below:
You should consult your doctor before the procedure In case you have one of the symptoms above or any other health risk. If you choose to participate in the procedure despite having a  health risk You will do it at your own responsibility and we will not be responsible for any complaints afterwards. 
One must reschedule the appointment when:
You have experienced any of the following symptoms: fever, cough, difficulty breathing, sore joints, changes in sense of smell and taste or any other symptoms of illness.

You have been in contact with a person experiencing the symptoms above in the last 14 days.

You have been travelling abroad (outside Estonia) in the last 14 days

You have been in contact with a person with COVID-19 diagnosis in the last 14 days.