PS! one can purchase a medical mask on spot!
Hairdressing with heart in the heart of Valga!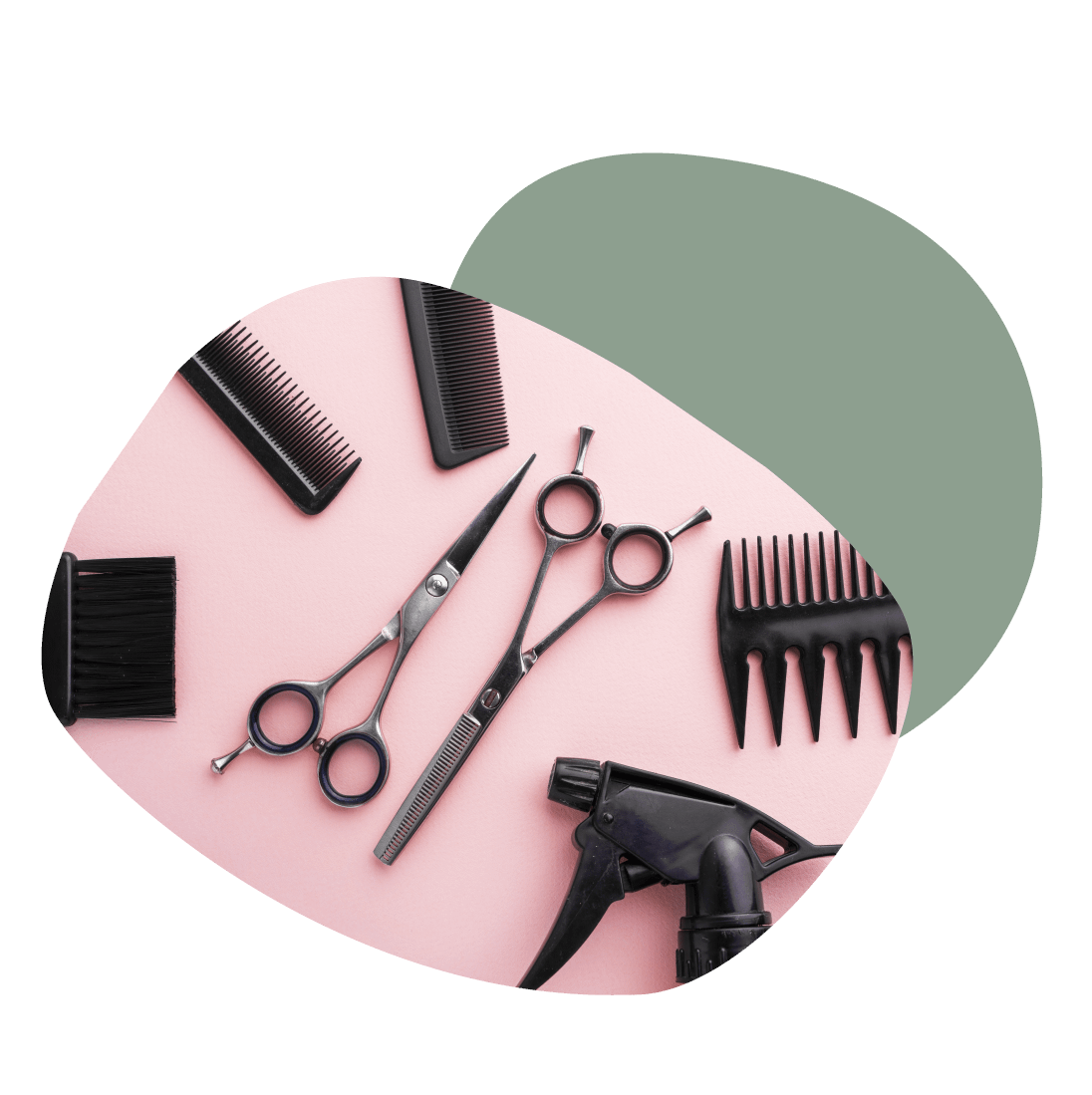 Salon is opened based on appointments. Prices can vary depending on the customers hair and difficulty level.
Haircut
(includes hair wash,
massage+ blowdry)
Thin
hair
Medium
hair
Thick
hair

Down to shoulders

15

17

20

Long hair

18

20

25

Haircut for men

15

15

15

Haircut for kids up until 12y old

12

12

12

A trim *

10

11

12
*A trim does not include hair wash or blowdry. We kindly ask to arrive with clean hair for a trim.
Colour

Thin
hair
Medium
hair
Thick
hair

Roots up to 3 cm

25

30

35

Down to shoulders length full head

35

40

45

Long hair full head

45

50

60
Treatments

thin
hair
medium
hair
thick
hair
Joico 4 stages
intensive treatment

20

30

40

CocoChoco keratin treatment (keratin molecules are taken
inside the hair structure, then sealed with straightener,
hence beautiful shiny hair as a result)

50

65/75

100

K18 treatment

35

45

55
Helendamist nõudvad tööd
First time customers should send a goal picture and a picture of their own hair with information via FB. Every blonding is protected with Simplex Bonder. A trim is included in the price if needed. Color correction prices start from 100.- .People with "Mega" hair should take into consideration changes in pricing
| Blonde and loving It packets: | hind |
| --- | --- |
| Truly Blonde: Every client that desires to be lighter than their natural color from roots till ends. Roots should be under 2 cm, meaning one should visit the salon in every 1,5 months. Toning is included. | 45-65 |
| Babylights look: Excellent way to delay visiting the salon to 2-4 months, yet be super light. Full head folio project, includes toning. | 80-120 |
| Lived in Blonde: For those who like to visit salon rarely, couple times a year. Super popular, dimensional natural look, that suits for young and mature clients. Includes highlights, if needed lowlights, rootshadow/melt and toning. | 110-150 |
| Faceframe + tone: Strategically placed highlights around the face to shine up the look. Can be used as a touch up between appointments to refreshen Babylights/ Lived in Look. Includes toning. | 40-60 |
| Silver lining Nice way to cover up some silver. While the the root is processing, some highlights/Balayage highlights are placed startegically. Toning included. | 50-70 |
Up-Dos

thin
hair
medium
hair
thick
hair

Blowdry/ simple curls

15

20

25

Festive up-dos and glamour

25

30

35
| Eyebrows and lashes | |
| --- | --- |
| Brow modelling and dye | 8 |
| Brow and lash dye | 10 |
One must reschedule the appointment when:
You have experienced any of the following symptoms: fever, cough, difficulty breathing, sore joints, changes in sense of smell and taste or any other symptoms of illness.

You have been in contact with a person experiencing the symptoms above in the last 14 days.

You have been in contact with a person with COVID-19 diagnosis in the last 14 days.